Aquathlon Update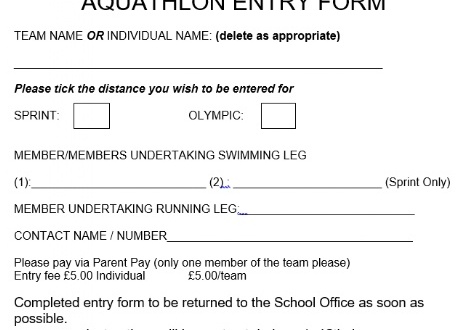 Entry forms have been emailed out to all families subscribing to the newsletter but if you missed it somehow, you can download a copy on this website.
Follow this biscuit trail:
Parents Information >> Get Involved >> Friends of Thomas Russell Junior School >> FTRJS Minutes 17.05.17 +Aquathlon Entry Form.
Do read the FTRJS Meeting Minutes, too so you can find out more about what we have planned for this much-loved school event. If you feel able to offer a helping hand on the day, Steph Cartwright or Jayne Castle would love to hear from you!