Reading at the Library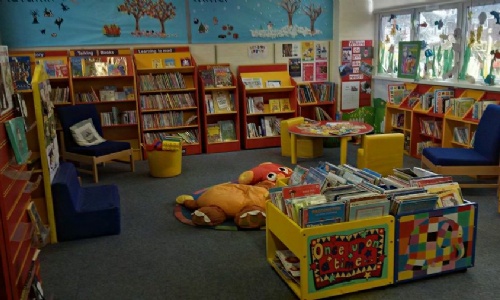 Year 3 love reading! We walked to Barton's library to discover what books we could take out and read at home.
Children were engrossed in choosing books from the shelves of fiction, non-fiction, poetry, new books, halloween-themed books, picture books... there was a lot of choice! We loved having time together to share what we enjoyed reading with our friends, classmates, teachers and library staff, to read in silence and listen to stories being told.
It was great to hear about how much the children read at home - Harry Potter, Tom Gates, Wimpy Kid, Percy Jackson, Holly Webb, Daisy Meadows and David Walliams were definite favourites. Children talked with enthusiasm about their favourite authors and genres but were willing to try something different too.
Who knows, we may have a budding author in our midst...! We certainly have many avid readers!