Friends' Easter Egg Competition & Coffee Afternoon – Thursday 23rd March, 2-3pm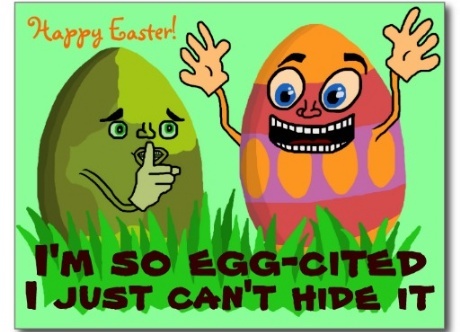 Friends' would like to egg-stend an egg-stra warm welcome to this event and let you know (no yolk, it's true!) there will be a cracking prize for a girl and boy winner in each class.
Please send in your donated cakes (homemade or shop bought) on the morning of Thursday 24th March.
For those children who can't attend, you may wish to send in 50p for them to purchase a cake on the playground. They will also be able to buy raffle tickets at £1 a strip to win egg-celent Easter goodies!
After the Coffee Afternoon, parents are welcome to take their children home at 3pm. If you would like your child to be collected by another parent, please confirm in writing. This saves much confusion and panicked phone calls tracking children who are not where their parents expect them to be.